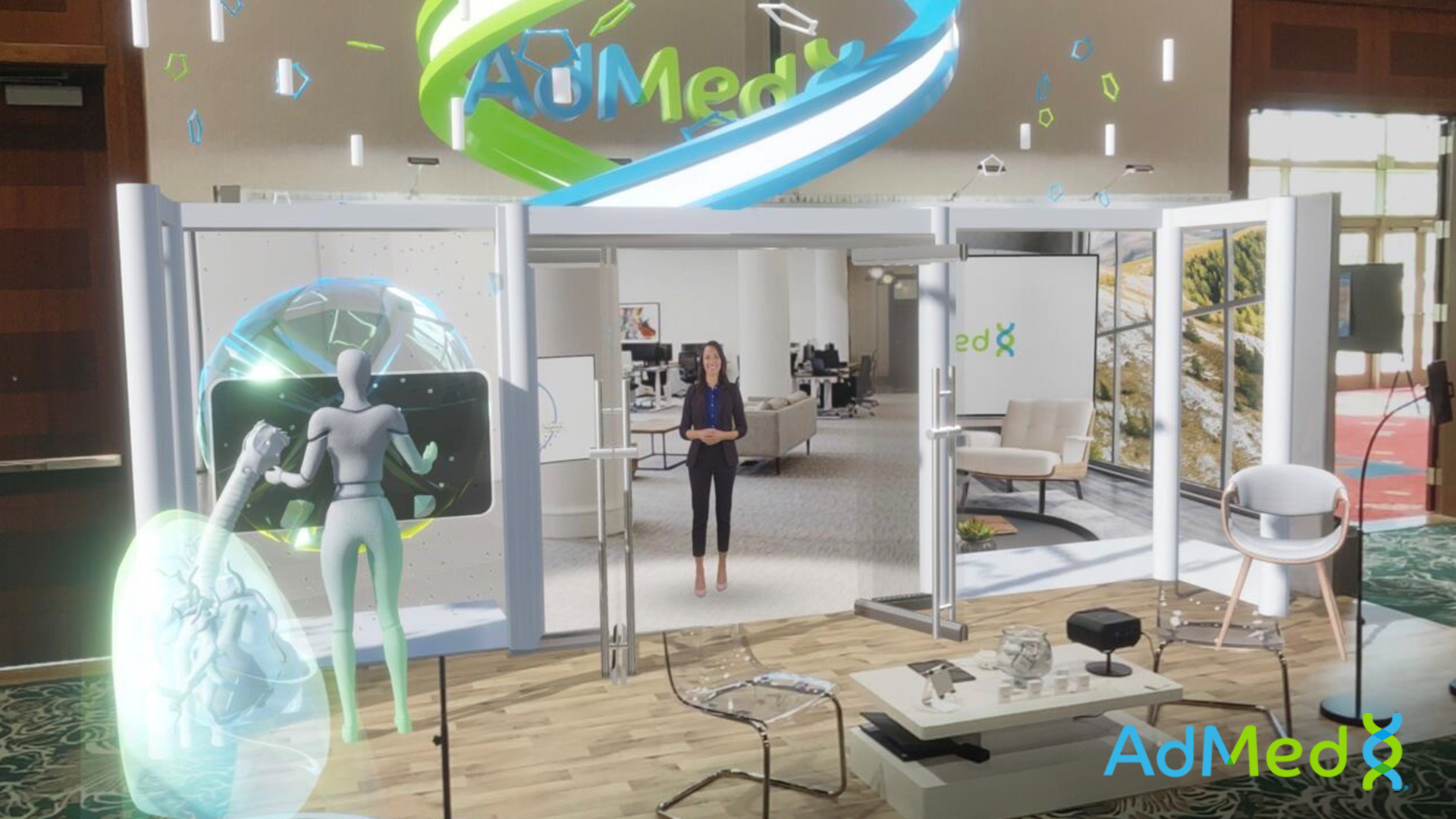 SCIENCE SIMPLIFIED

WITH ADMED
Augmented Reality Tradeshow Booth
Client: AdMed
Dream Syndicate and agency AdMed (Philadelphia, PA) have been working together for years producing award-winning work for major pharmaceutical companies. So when AdMed planned to exhibit all their trailblazing work at an industry trade show, they naturally turned to us to produce an equally trailblazing booth experience.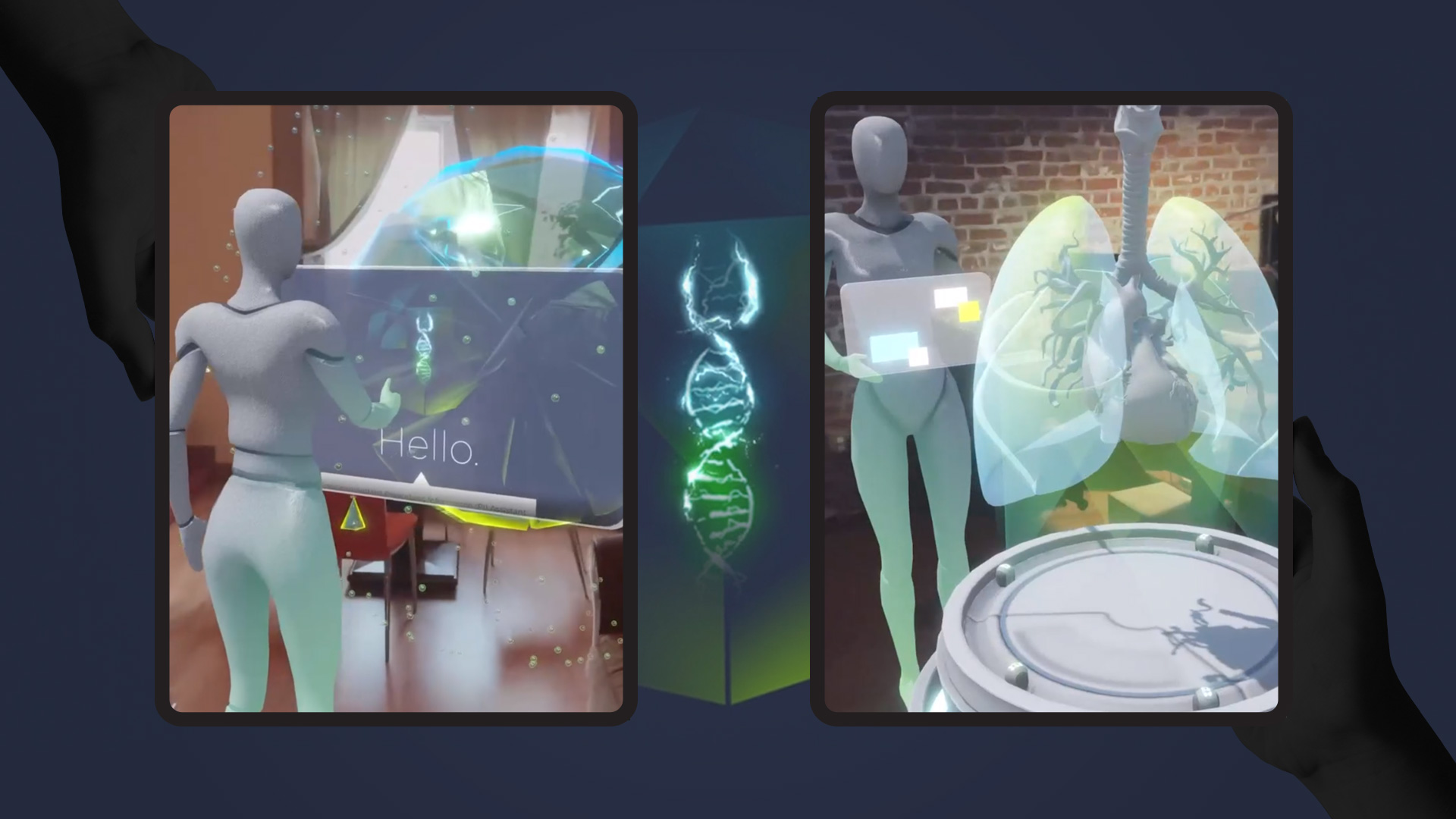 The creative approach was simple – keep the booth design conspicuously sparse and instead of plastering it all over the walls, feature all of the fantastic AdMed work and services through an immersive Augmented Reality experience. With its white walls and minimalist design, the physical AdMed booth stood in stark contrast to its peers, attracting a crowd because of its simplicity. Once there, visitors were provided pre-loaded iPads to explore and unlock the actual AdMed booth – all designed and developed in AR, with spatialized audio and even a life-sized, photo-real human "hologram" welcoming visitors to the experience.  Produced with a combination of 3D modeling and animation in Maya, 360° photography using the Matterport, and AR development in Unity, the entire project culminated in an immersive, larger-than-life experience that truly matches the spirit and innovation AdMed is known for. 

The AR booth features three volumetric spaces that expand the space well past the booth walls – including a 180° look into their office headquarters, a 3D visualization of their AI Chatbot, a massive virtual screen inside a modern 360° space, and a set of 3D lungs explorable from any angle. The booth consists of four unique AR activations, all packed within a tight tradeshow footprint. By pushing the boundaries, quite literally, through the magic of AR, AdMed expanded its confined space and showcased its mission to simplify science through emerging and future-forward technologies.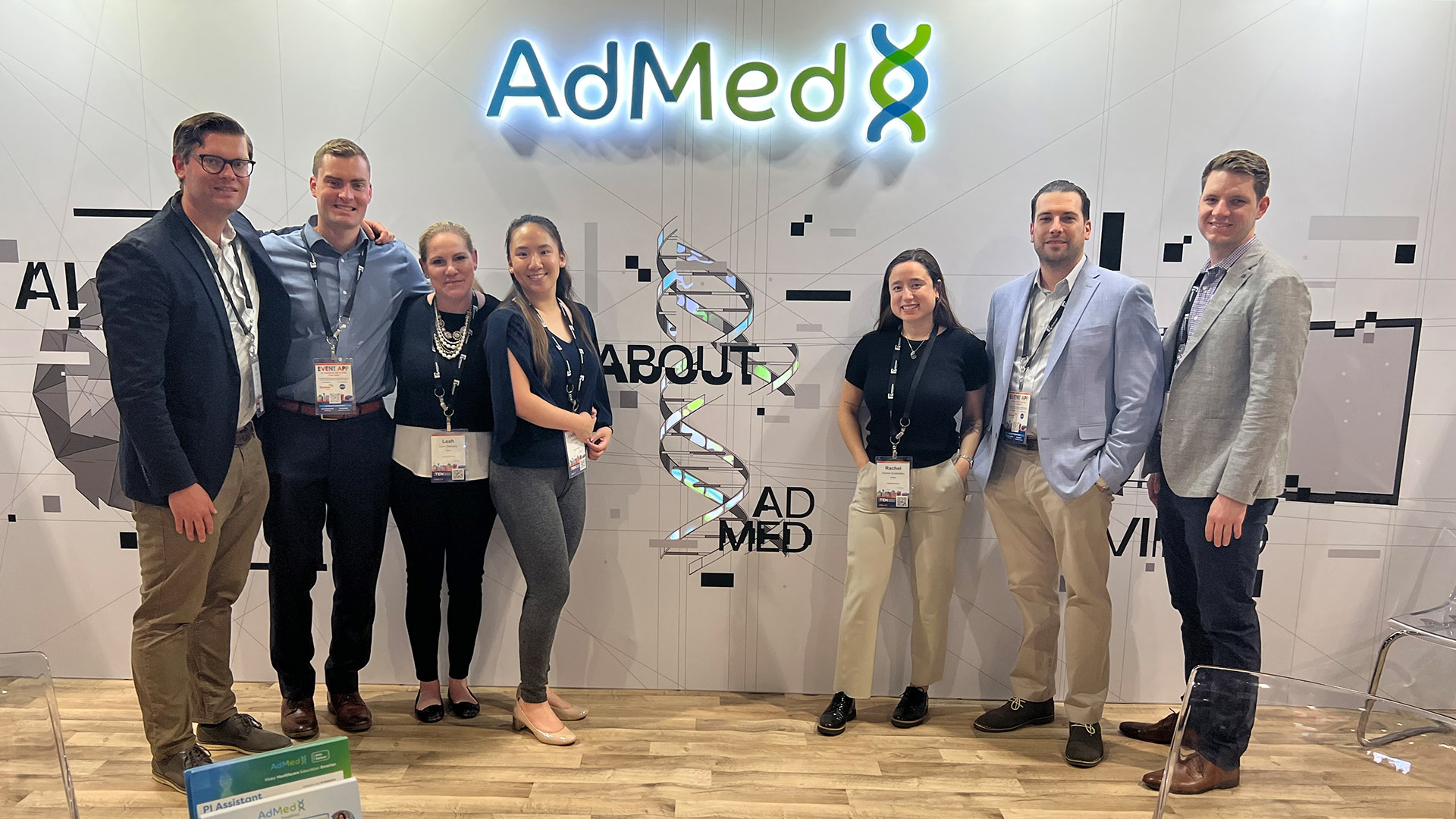 Dreaming is an act of pure imagination, attesting in all men a creative power, which if it were available in waking, would make every man a Dante or Shakespeare. – H.F. Hedge