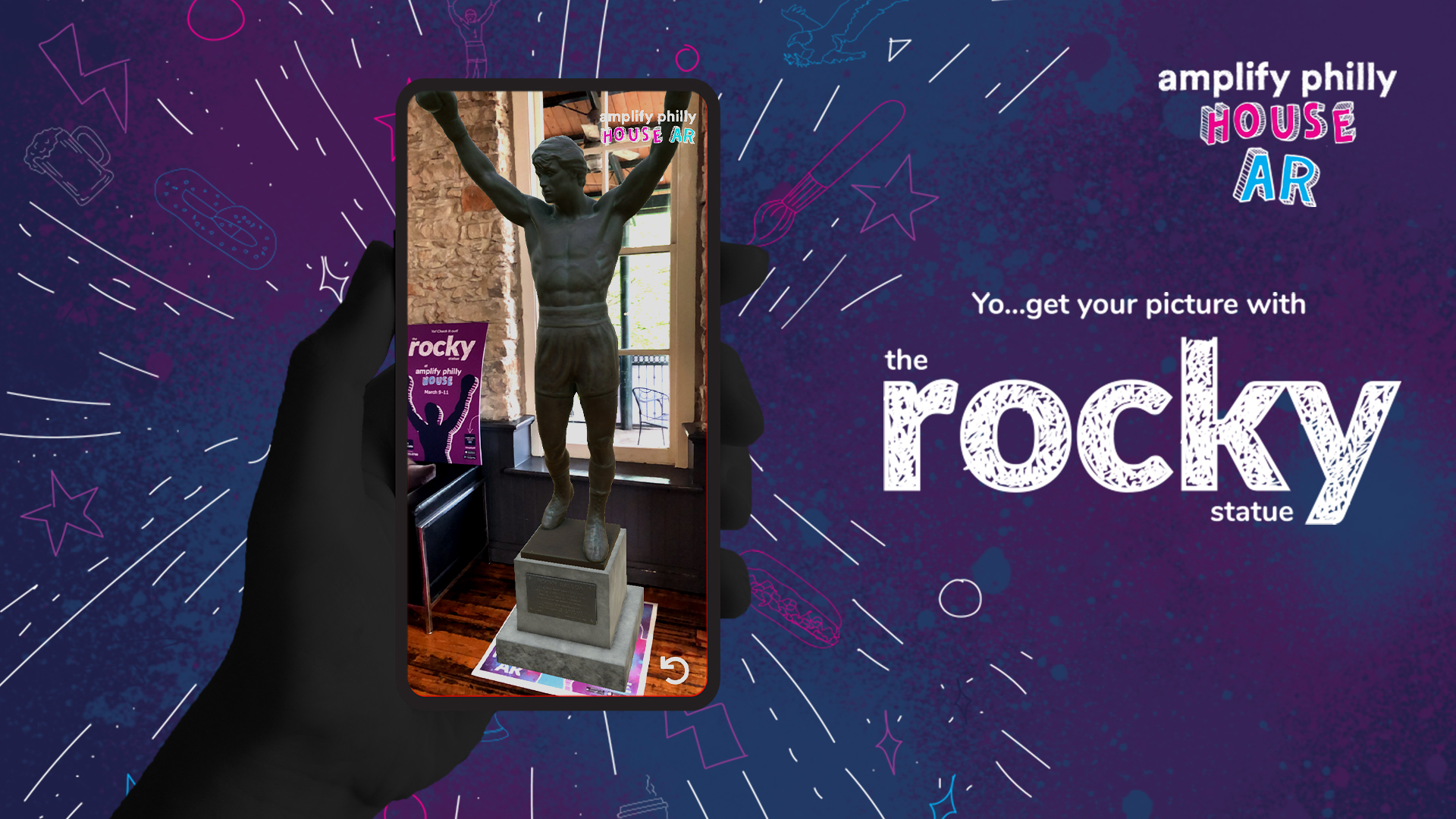 Amplify Philly AR
Amplify Philly House @ SXSW
Client: Amplify Philly
We approached the collective of artists and organizations otherwise known as Amplify Philly to see if they had any interest in bringing augmented reality down to the South By Southwest festival in Austin, TX.  Turns out they did!  So we set to work building the AmplifyAR app – a companion app to the Amplify Philly House that becomes the home base for all things Philadelphia during SXSW.
 We collaborated with REC Philly & Witty Gritty in the planning, and with Munroe Creative Partners & ImmersiveXR in the execution in order to turn this app around at a breakneck pace and deliver it in time for the festival.  Two weeks from start to finish, we had the app live in the app stores, and boots on the ground at SXSW to spread the word.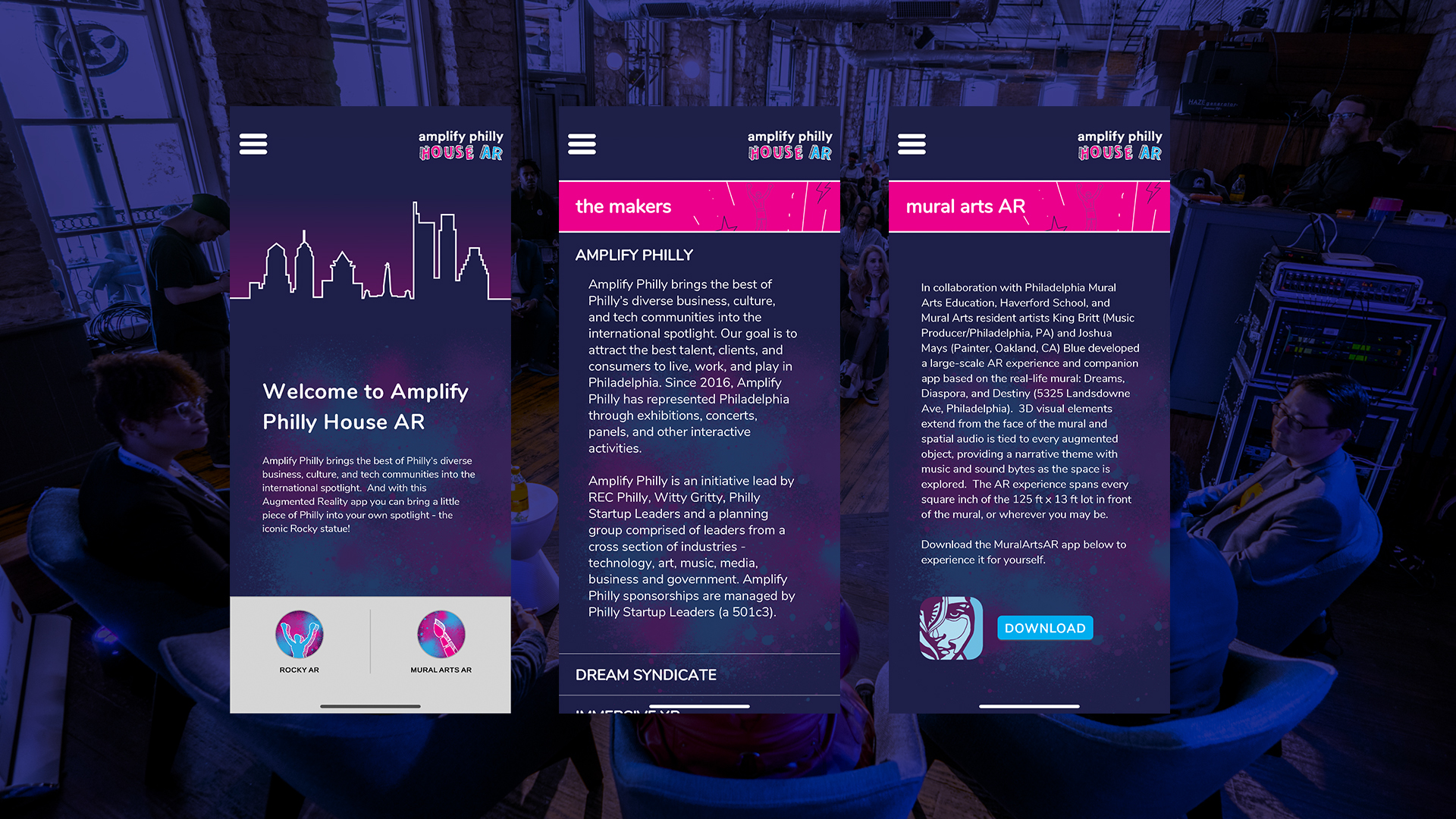 AmplifyAR featured, for the first time ever, an array of tools and resources related to the happenings at the Amplify Philly House – including an interactive calendar of events, a map of the house, an easy way to find your way back, and of course a touch of Augmented Reality.
While we were unable to transport the actual Rocky statue, which is firmly installed at the base of the iconic Philadelphia Art Museum steps, we WERE able to bring it Austin via the magic of AR!  Scores of visitors were able to skip the line and see the Rocky statue in all its glory via AmplifyAR, and even snap a pic to send back home!
 But don't fret, if you missed SXSW it's no problem!  AmplifyAR lives on and is still available in an app store near you.

Dreams are the guiding words of the soul. Why should I henceforth not love my dreams and not make their riddling images into objects of my daily consideration? – Carl Jung