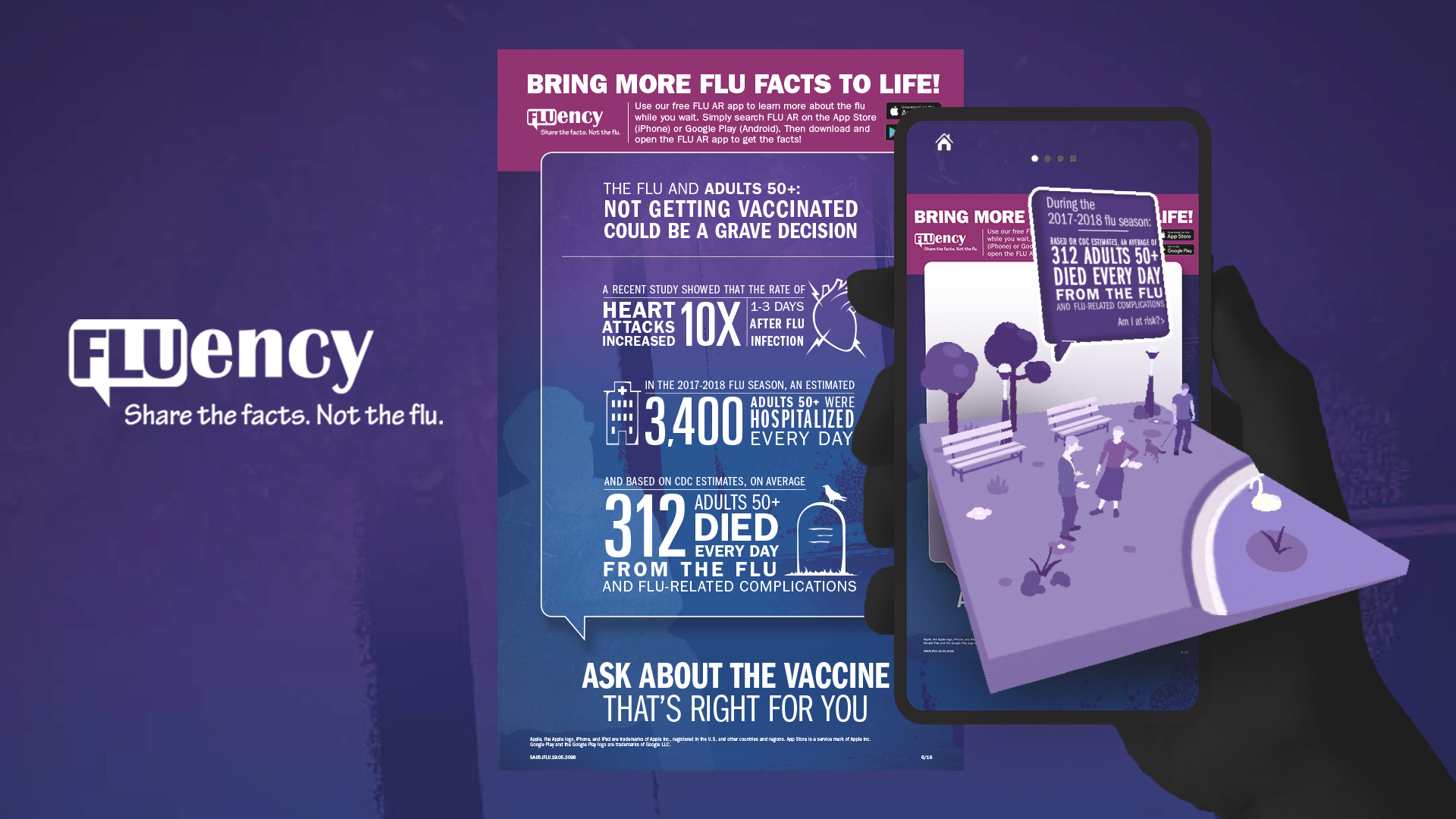 Flu AR
Share the facts.  Not the flu.
Client: Sanofi Pasteur
Agency: Razorfish Health
We worked with Razorfish Health and Sanofi Pasteur to produce the first-ever augmented reality messaging related to flu prevention.  The app was released to the public, and augmented posters were distributed to select doctors offices.  Then, in preparing for a larger campaign push, we developed a complete overhaul to the app and the AR experiences, ultimately releasing Flu AR "2.0" (Flu AR, iOS & Android app stores).  
The new campaign posters now feature interactive dioramas that appear recessed into the wall, and a tear-off tent card was added to the collateral that triggers an interactive "choose-your-own-adventure" variation of the diorama scenes.  Upon activation the card experience lets the user pick their path to transform the scene and learn more about how the flu can affect either children or the 50+ community.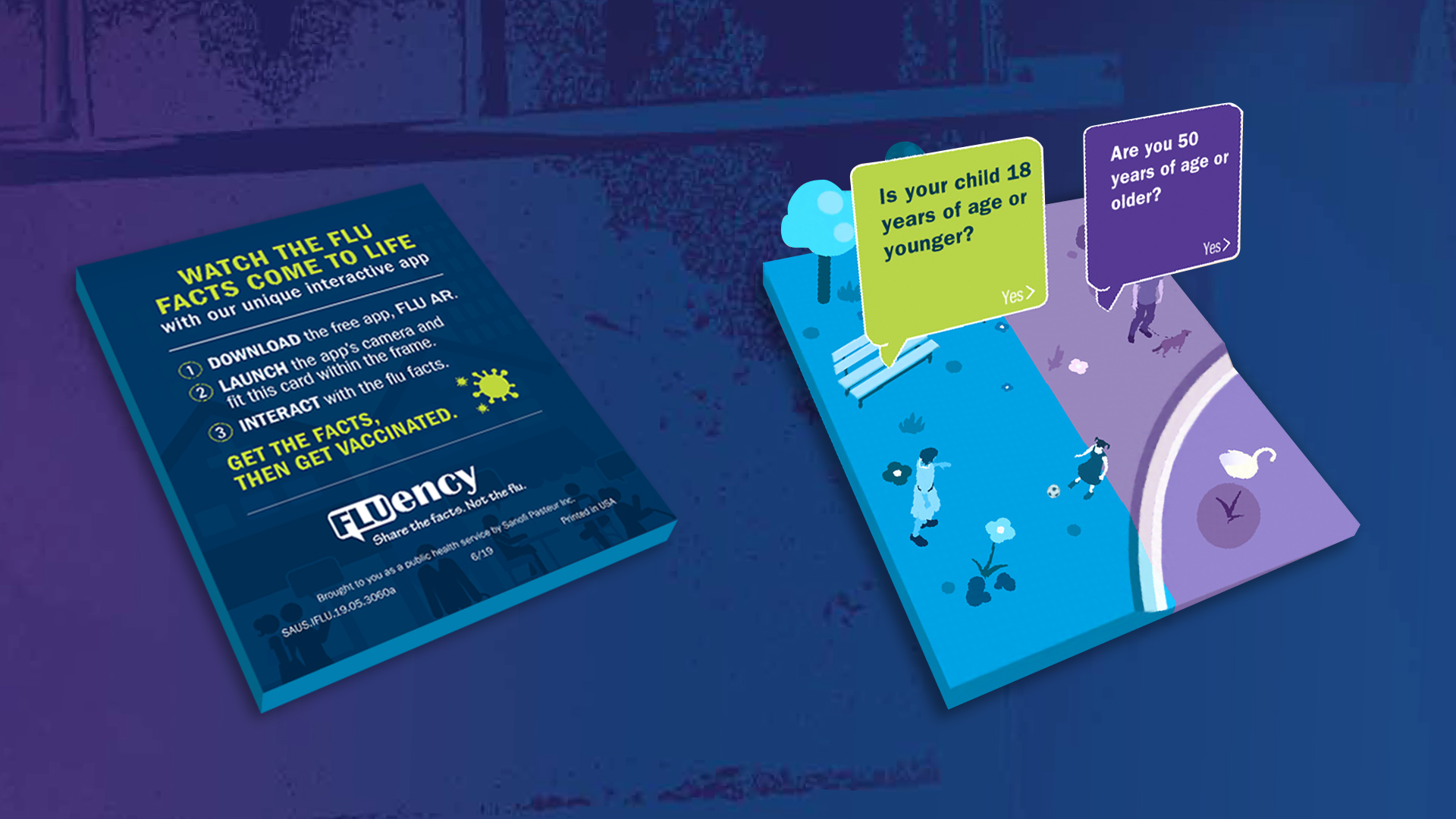 The app was also updated to include more information, links to the CDC, and even a section for collecting user feedback.  The Flu AR 2.0 campaign is now nation-wide, in a doctor's office near you.  Download the app and make sure you share the facts, not the flu.
Follow your dreams, they know the way. – Kobe Yamada