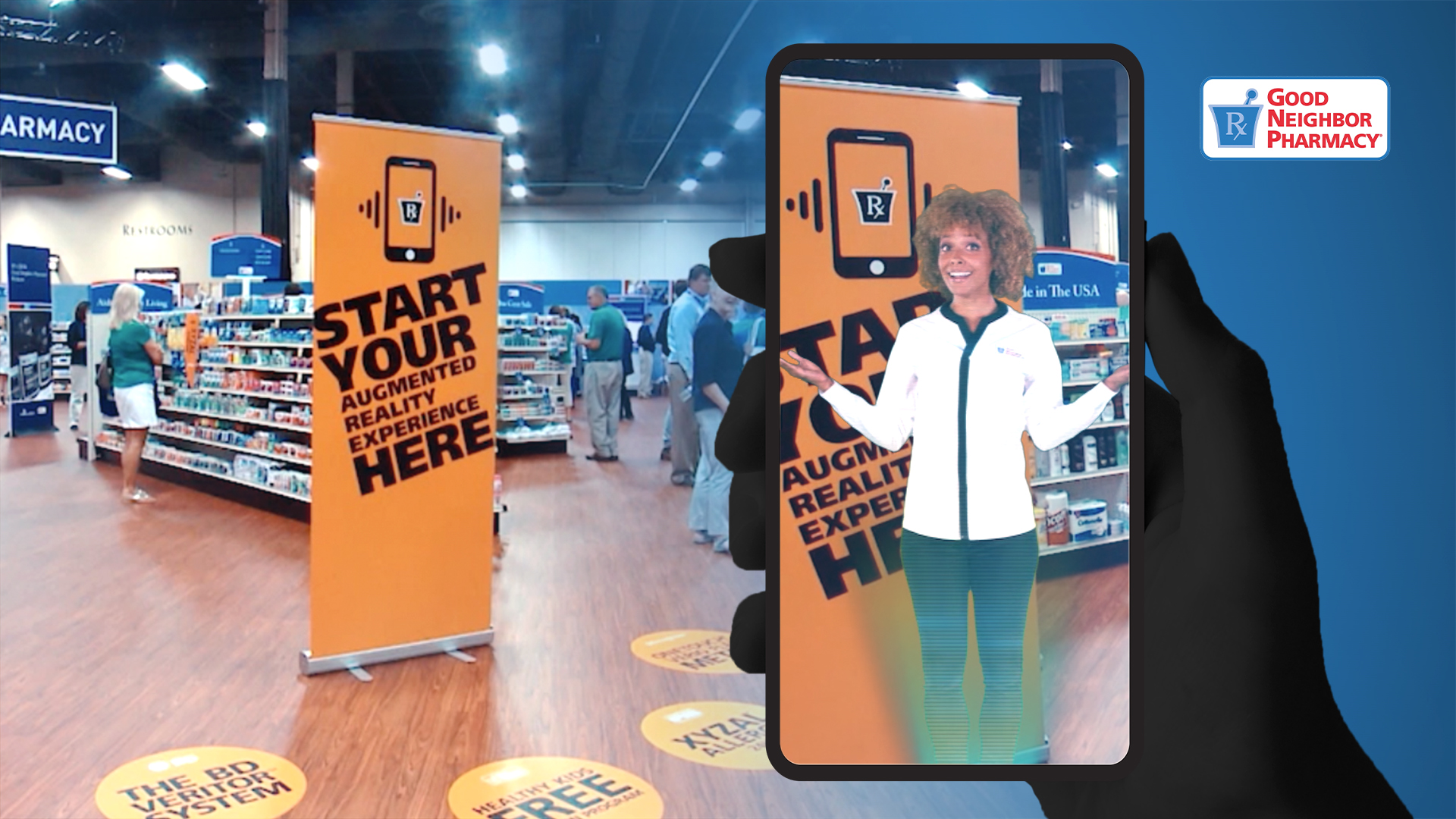 GNP AR
Augmented Retail Trade Show Experience
Client: Good Neighbor Pharmacy
Agency: Hanlon
As a follow up to the wildly successful VR experience in the prior year's ThoughSpot conference and trade show, Good Neighbor Pharmacy wanted to up the ante but focus on a more practical use of future-forward technology.  Again partnering with Hanlon Creative we put the plans together for the Augmented Retail experience.  
In the center of the bustling trade show a normal, every-day pharmacy was constructed, complete with a pharmacy counter and shelves full of product.  What made this pharmacy extraordinary, however, was that it also contained an additional dimension of virtual information.  Augmented Reality was infused throughout – enhancing signage, providing in-depth information on special products, and providing directions around the "store" via augmented floor decals.  There was even a virtual pharmacist to greet the visitors upon entrance, and wish them well on exit.  We developed a custom mobile app to power all of the experiences, and support the Augmented Retail initiative, positioned for eventual "real-world" roll-out.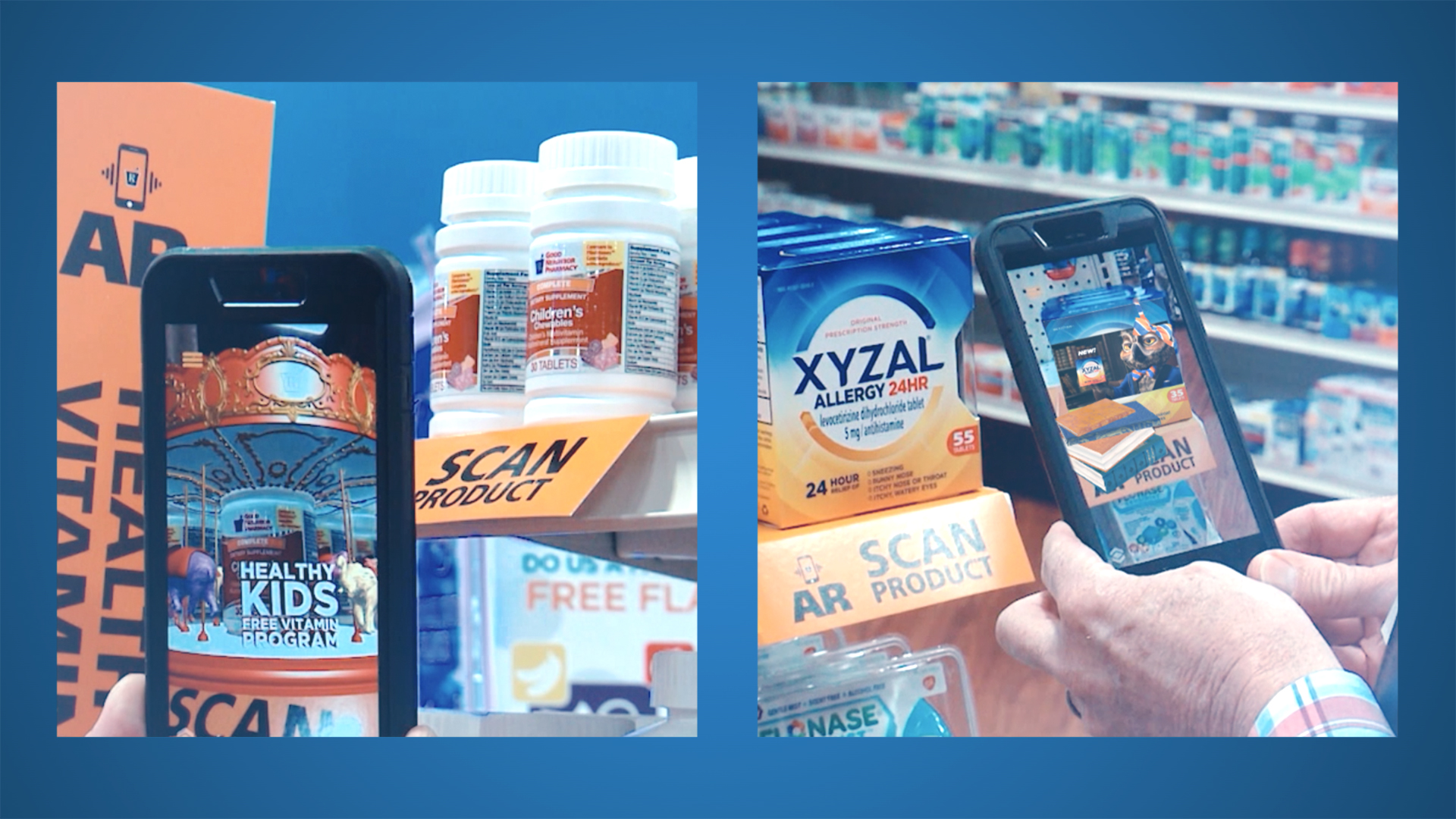 The goal of the overall experience was to demonstrate how Augmented Reality can be used to enhance the traditional customer experience, and how easily it can be added on top of any store at any time.  AR experiences were developed using off-the-shelf packaging, and existing store signage, without any special design or printing needed.  Armed with nothing more than a mobile device, all of a sudden the entire store has the potential for a whole new layer of interaction and engagement for the customer.  
 As demonstrated at ThoughtSpot, this initiative was a complete success, and may be coming soon to a store near you.
Nothing happens unless first we dream. – Carl Sandburg