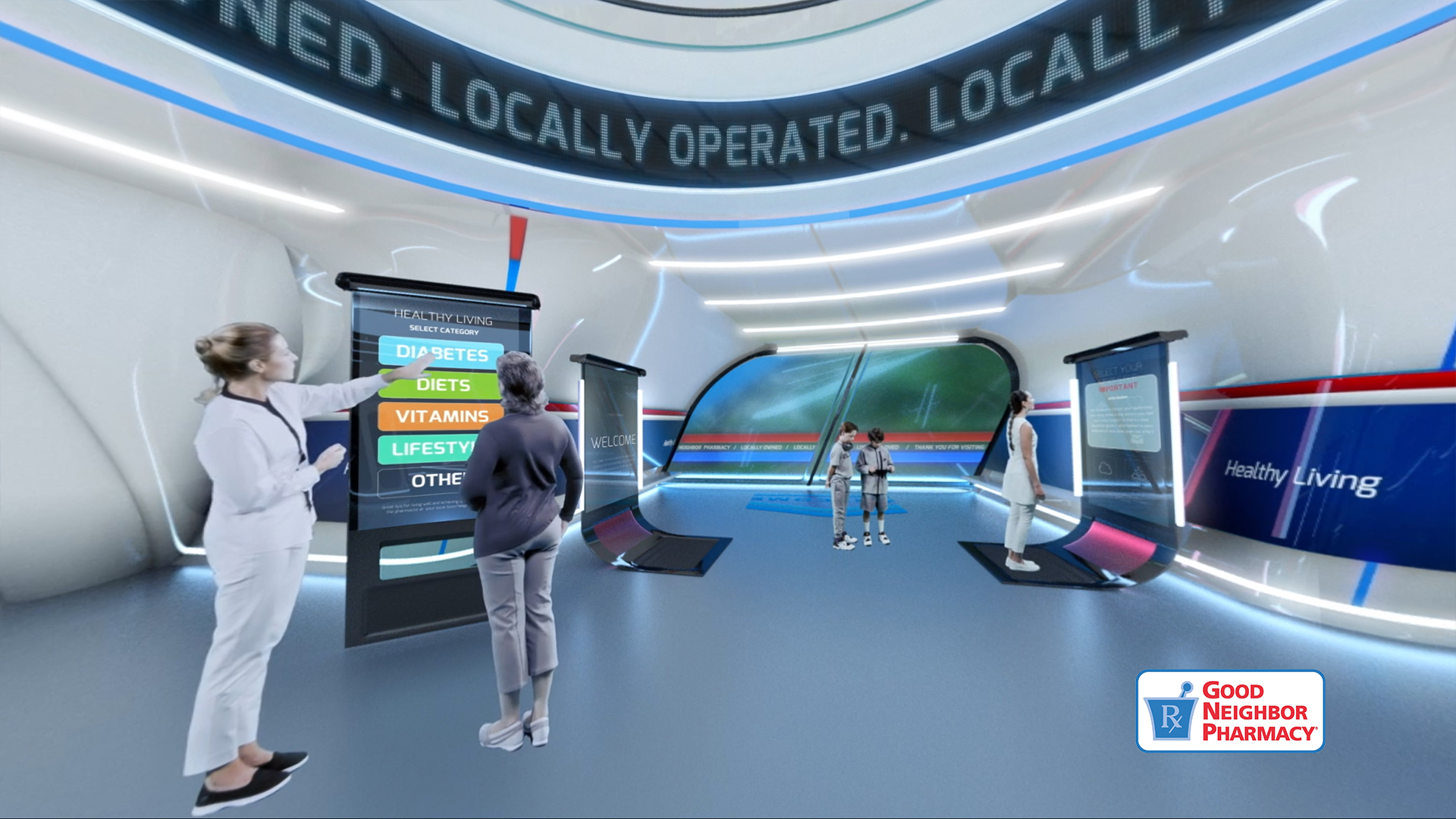 GNP VR
Future of Pharmacy Trade Show Experience
Client: Good Neighbor Pharmacy
Agency: Hanlon
For its annual conference and trade show, ThoughtSpot, Good Neighbor Pharmacy wanted to develop a show-stopping experience that transcended the ordinary and utilized cutting edge technology to showcase their future-forward vision.  In collaboration with Hanlon Creative we settled on a Virtual Reality experience that takes the user on a tour through time – starting in the distant past, and ending in the not-so-distant future.  
The first challenge was to faithfully recreate how an early-American pharmacy would look and feel in VR.  We took a deep-dive into the history of the modern pharmacy, and found the perfect location in New Orleans, LA – The New Orleans Pharmacy Museum.  Once the practice of America's first licensed pharmacist, today the space lives on just as it was – full of antiques and ephemera, a true time-capsule.  We captured the interior of the museum in a series of 360 degree photographs and brought it back to our studio in Philadelphia for stitching and touch ups.  Meanwhile we sourced period-accurate props and costumes and set to work planning a complicated and intricate greenscreen shoot to make the pharmacy come alive.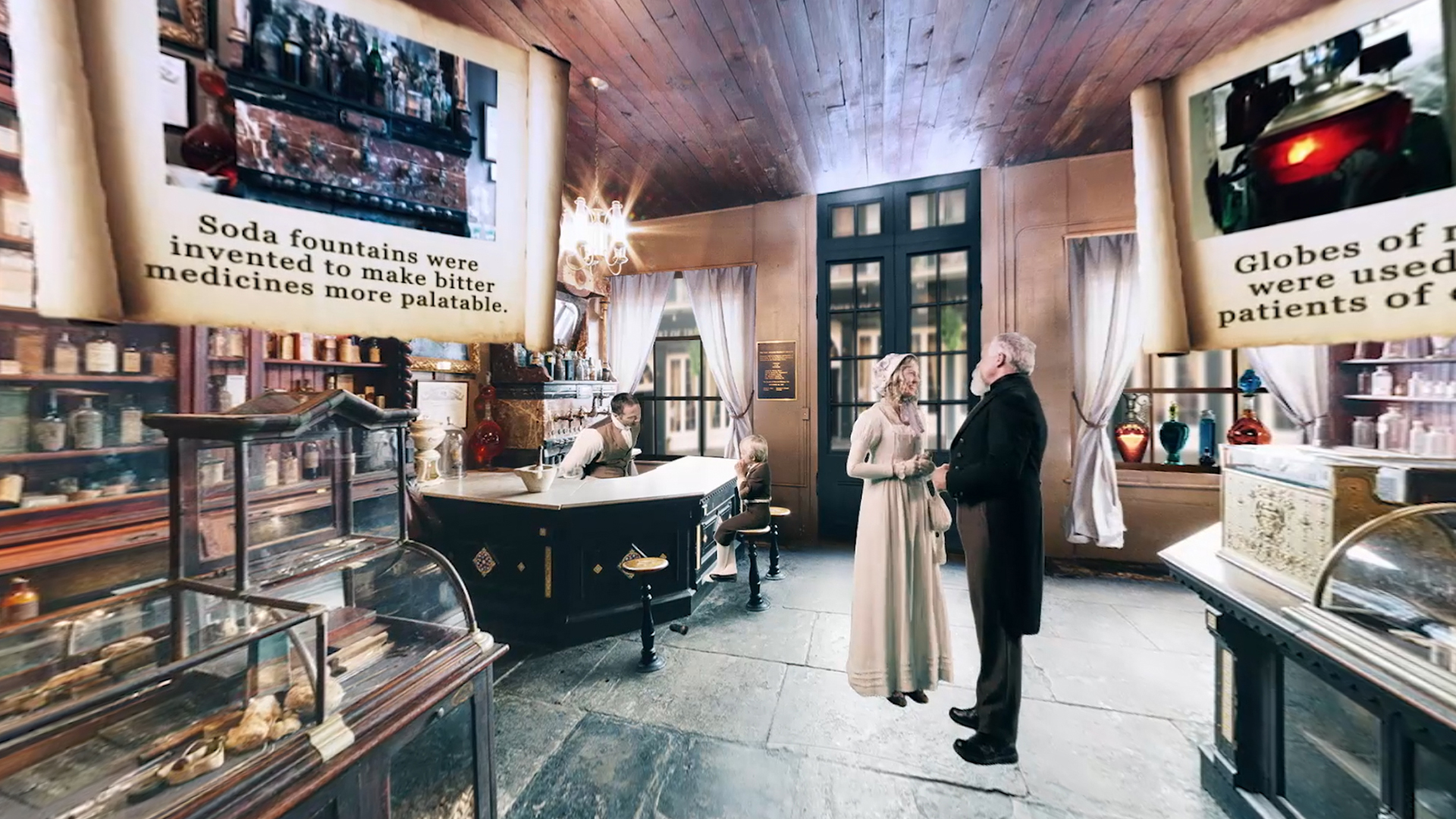 Shooting for VR is not as easy as it may sound, and many challenges were overcome in production to ensure that all elements could be composited seamlessly.  Once we wrapped the pharmacy of the past we shifted gears and started filming for the pharmacy of the future.  Also shot in our greenscreen studio, patrons of this future pharmacy were also composited into a VR scene – though this time the pharmacy itself was a purely digital creation.  This allowed ultimate flexibility in creating a truly futuristic scene – complete with floating interactive panels, automatic diagnostic kiosks, and a spaceship-like interior.  All explorable in an immersive 360 degrees.
 The experience was debuted on the Oculus Rift, as well as via the Samsung Gear VR headset.  From the moment the doors opened to when the lights went out there was a line to check out this experience – a complete success in the words of the client, and in the faces of the attendees.
Great dreams of great dreamers are always transcended. – A. P. J. Abdul Kalam