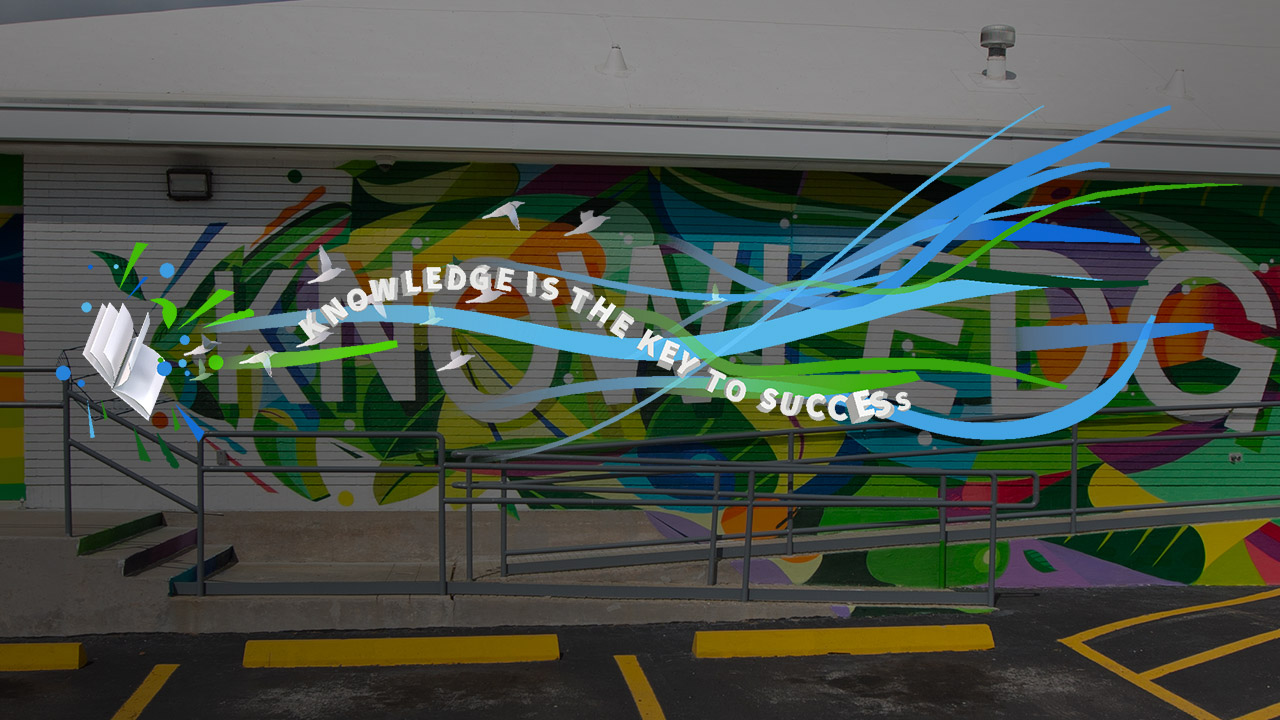 Aldine Library "Knowledge"
Social AR Mural
North Houston's First AR Mural Experience
Client: North Houston District
The office of the North Houston District's new mural presented a unique opportunity to engage the public in a new, exciting way and get on the "mural map" of Houston with the city's first AR mural. They reached out to us to develop the strategy and creative for a large-format augmented reality experience.
The strategy we developed was to divide the experience into four scenes, each with its take on the theme of "Knowledge" – Knowledge Empowers You, Knowledge is the Key to Success, Knowledge is Everything, and Dream Big. The creative extruded elements of the mural, enveloping users within the art while at the same time expanding the message. Each scene incorporated 3D paper cutouts of birds, books, and butterflies, as a nod to an earlier mural on the same library.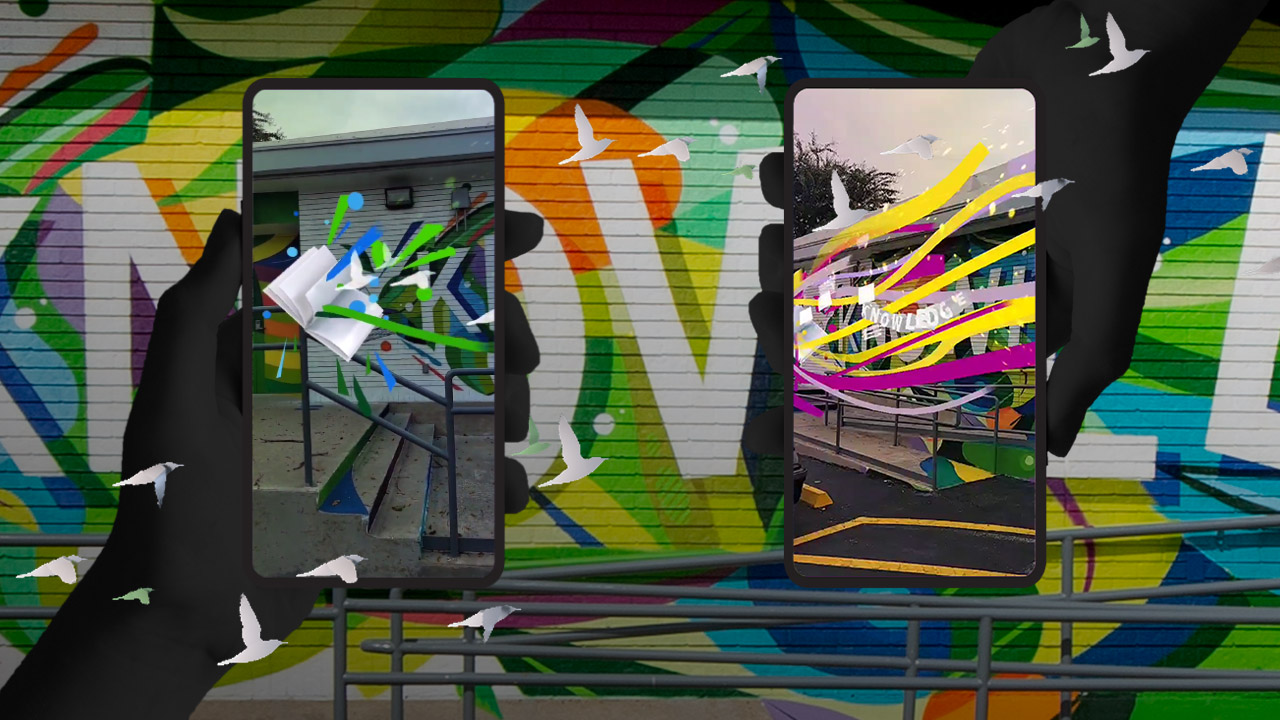 Spark AR (Facebook/Instagram) was a natural choice for the development platform, allowing users to quickly and easily launch, explore, record, and share the experience, all in one place. The "Knowledge" mural is prominently placed on the Aldine Branch Library, Houston, Texas, and is launched through Facebook or Instagram. Scan the QR code and use the mural image above to experience the AR for yourself.

Dream no small dreams for they have no power to move the hearts of men. – Goethe