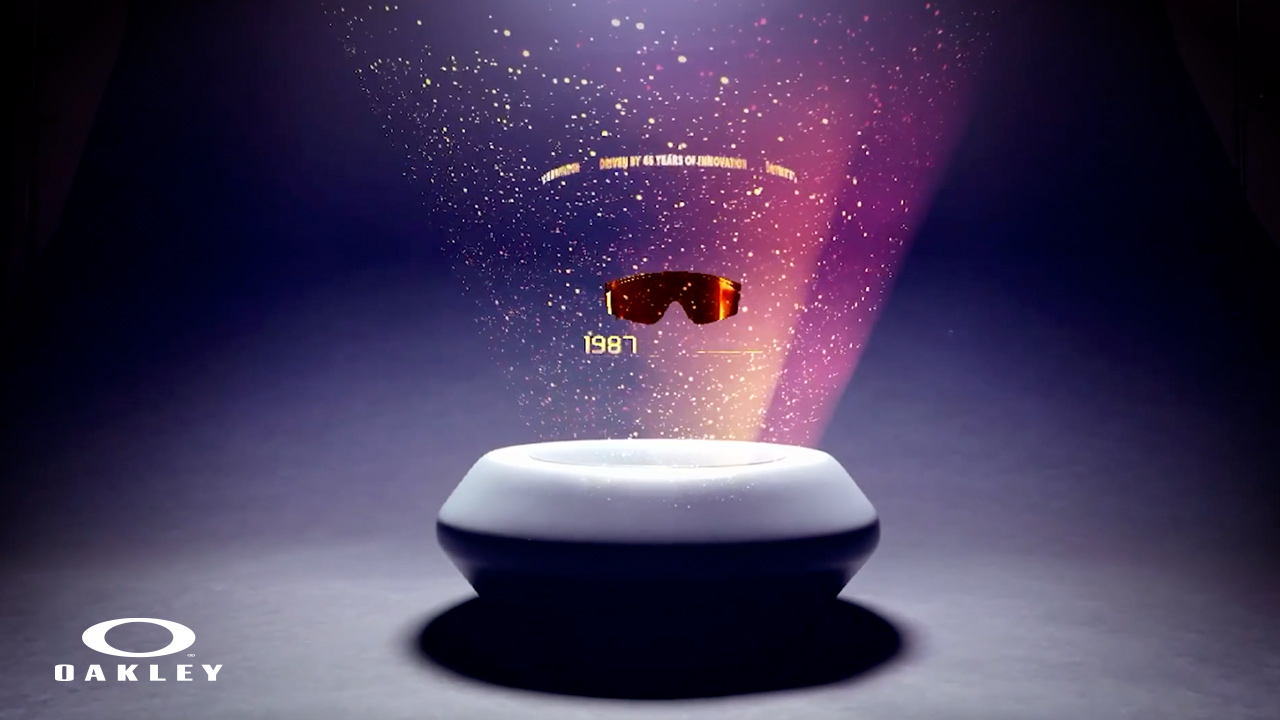 Oakley Kato AR
Influencer Seed Kit Experience
Client: Oakley 
Agency: BRDG Studios
Strategic use of social media is imperative for any brand in today's world.  If you're not mastering it, your competitors will.  Consumers have grown savvy, accustomed to smart, engaging content that creates an experience, not just a sales pitch.  So brands need to be on their toes to keep recognition high and set themselves apart.  This was the goal with the Oakley Kato Instagram AR experience.
 A first-of-its-kind AR experience, the Kato Instagram filter was designed to enhance physical influencer seed-kits that were shipped to elite athletes from Juju Smith-Schuster  to Mark Cavendish, just to name a few.  15 custom kits were sent out in total, specifically made for each athlete.  The kits contained a sealed pod, the contents of which was a mystery.  On the inside of the box two QR codes were sealed in tear off pouches.  Upon receipt each athlete was instructed to open the first pouch and scan it to initiate the experience countdown – a 24 hour timer, in augmented reality, mapped to the mystery pod, as a slight taste of what was to come.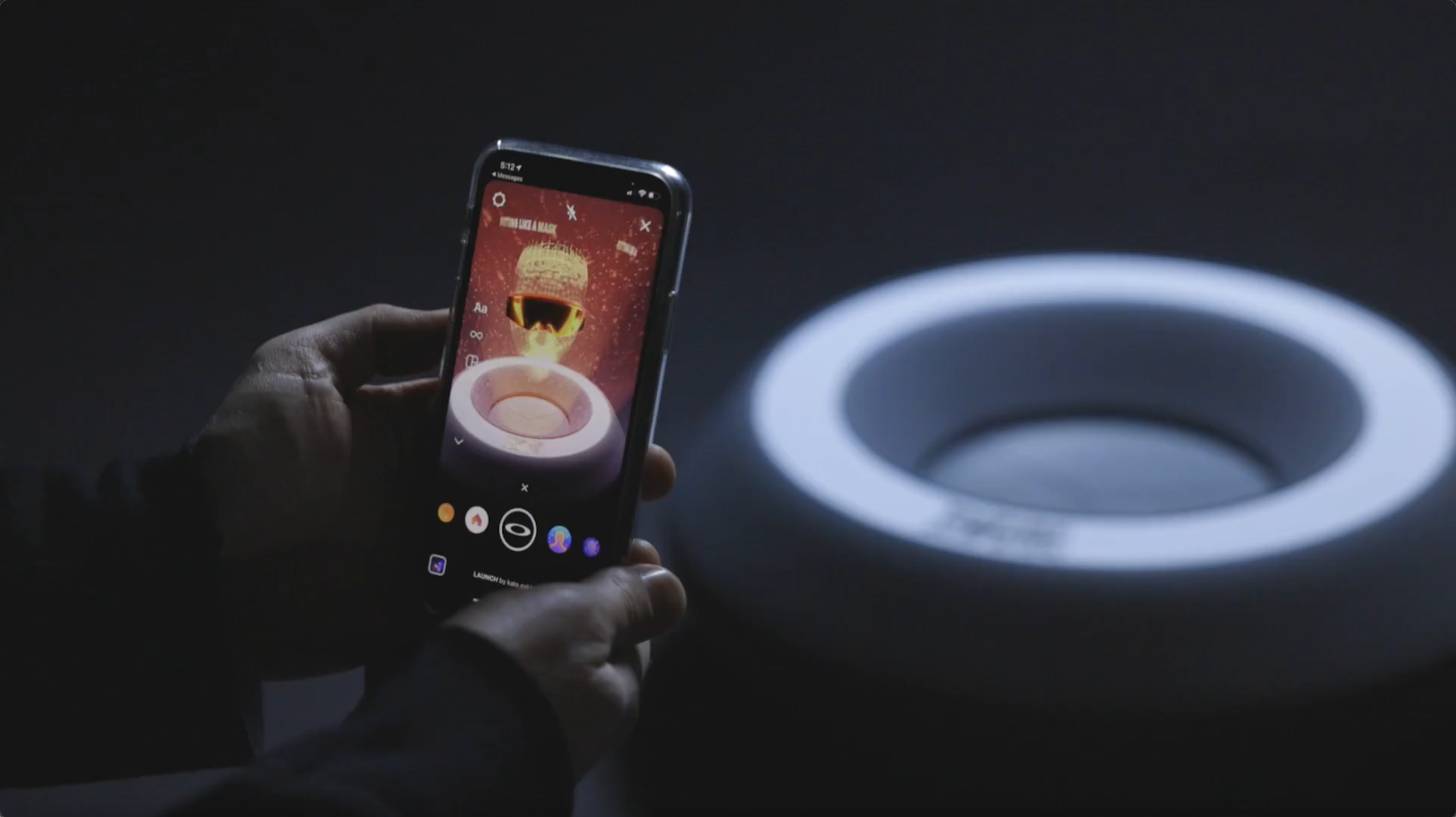 Once the countdown reached zero hour, the full Kato experience was launched.  The experience spawns a futuristic overlay mapped to the product pod, featuring a history of Oakley innovation and a runthrough of the features and cutting-edge technology that set Oakley Kato apart as the future of sunglasses – all in AR.  At the conclusion of the experience the pod doors open to reveal the product in a spectacular synched finish between the virtual and the real, resulting in first-of-its-kind coordinated augmented reality product unveiling.  
 Spark AR (Facebook/Instagram) was chosen as the platform for this project because the intended audience was social media influencers, and their followers, and because Instagram natively supports video recording of filters in-action.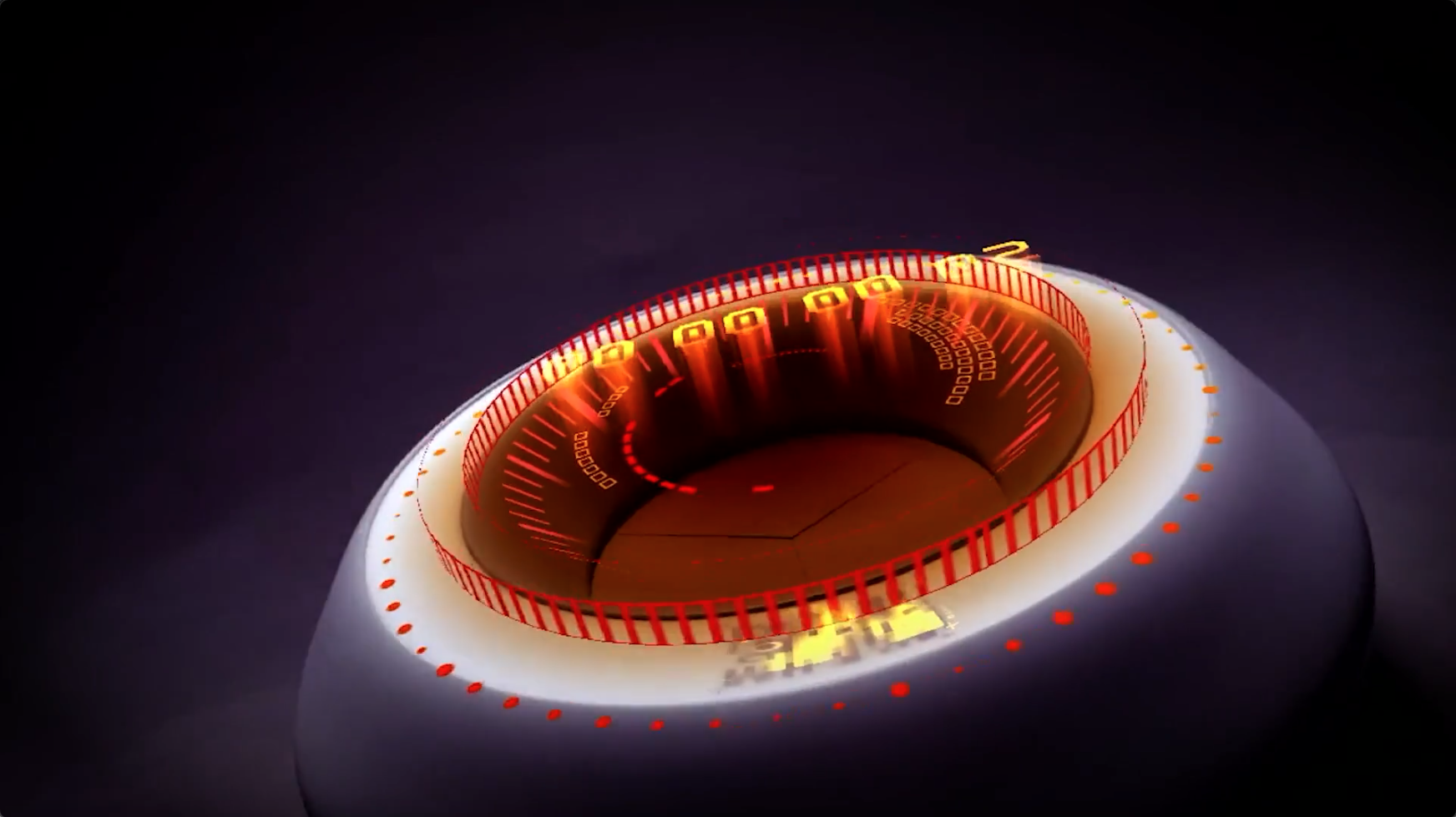 "We explored web AR and talked about an app-based approach, but at the end of the day it was clear that Spark AR was the right fit.  It made the most sense to keep the experience within the social network, and Spark is such a robust platform that it would allow for this one-of-a-kind experience in the way we all envisioned."  – Ben Carter, Dream Syndicate
"We wanted to fit a complex narrative into a performant and easy-to-use AR filter and SPARK was a natural choice for reaching a wide audience via Instagram. With shader programming that leverages the power of your phone's GPU and some creative design solutions you can really accomplish a lot, even keeping the entire experience under a few megabytes for an almost instantaneous launch on any device. It's a really versatile platform and we were excited to use it in a way we haven't seen before." – Matt Tidridge, Dream Syndicate.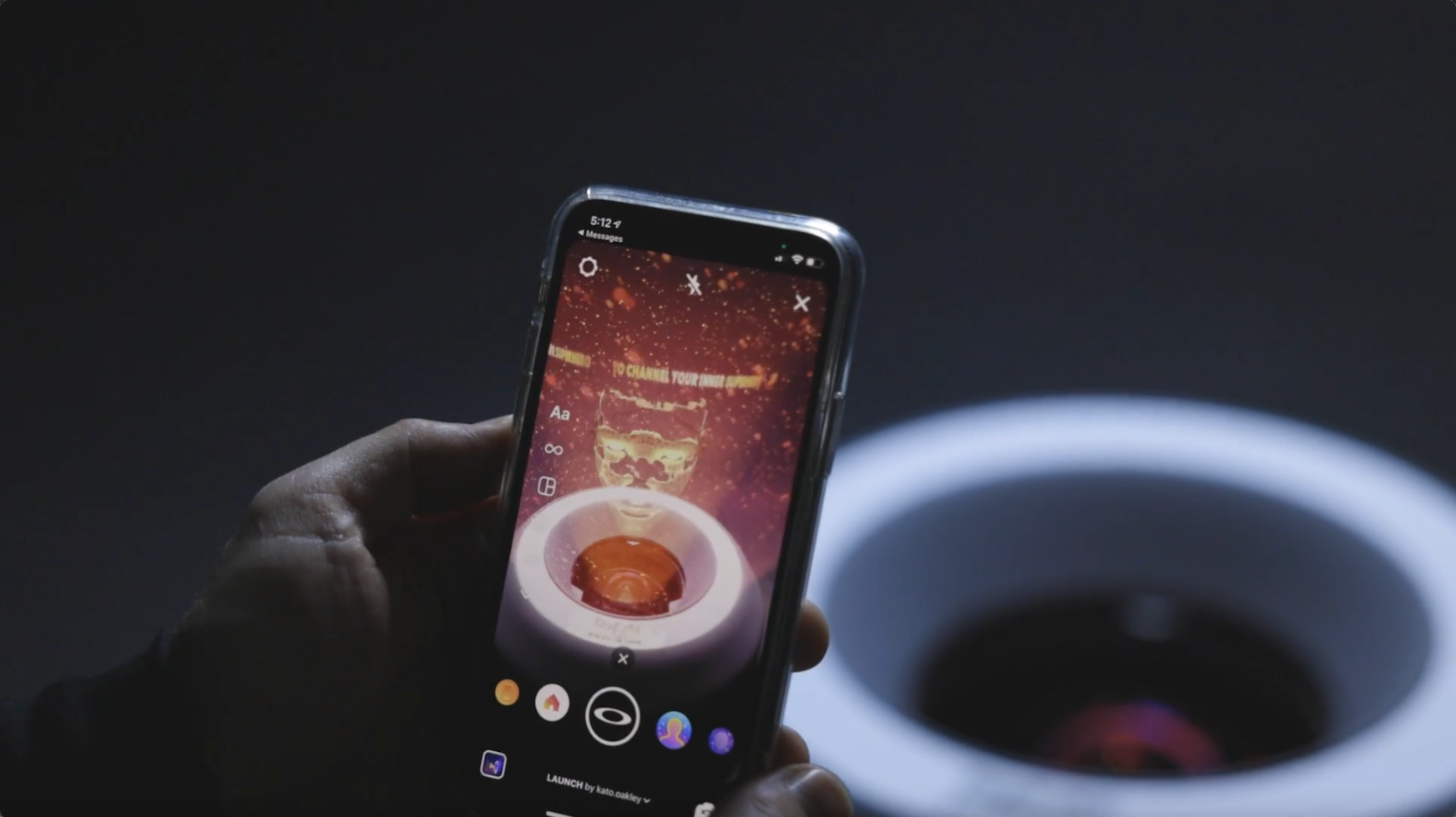 The Oakley Kato influencer campaign was launched on May 6th, 2021 and racked up over 5 million impressions through promotion on the official IG accounts of Marc Marquez, Chloe Kim, Valentino Rossi, Patrick Mahomes, Juju Smith-Schuster, Nigel Sylvester, Stale Sandbech, Mark Cavendish, Eileen Gu, Mikaela Shiffrin, Andre de Grasse, Scump, and Rohit Sharma.  
The full experience was also delivered as a standalone, consumer-ready version, available to the greater public – so that everyone can experience the magic of Oakley Kato, and how Oakley Kato can help them push the boundaries of performance.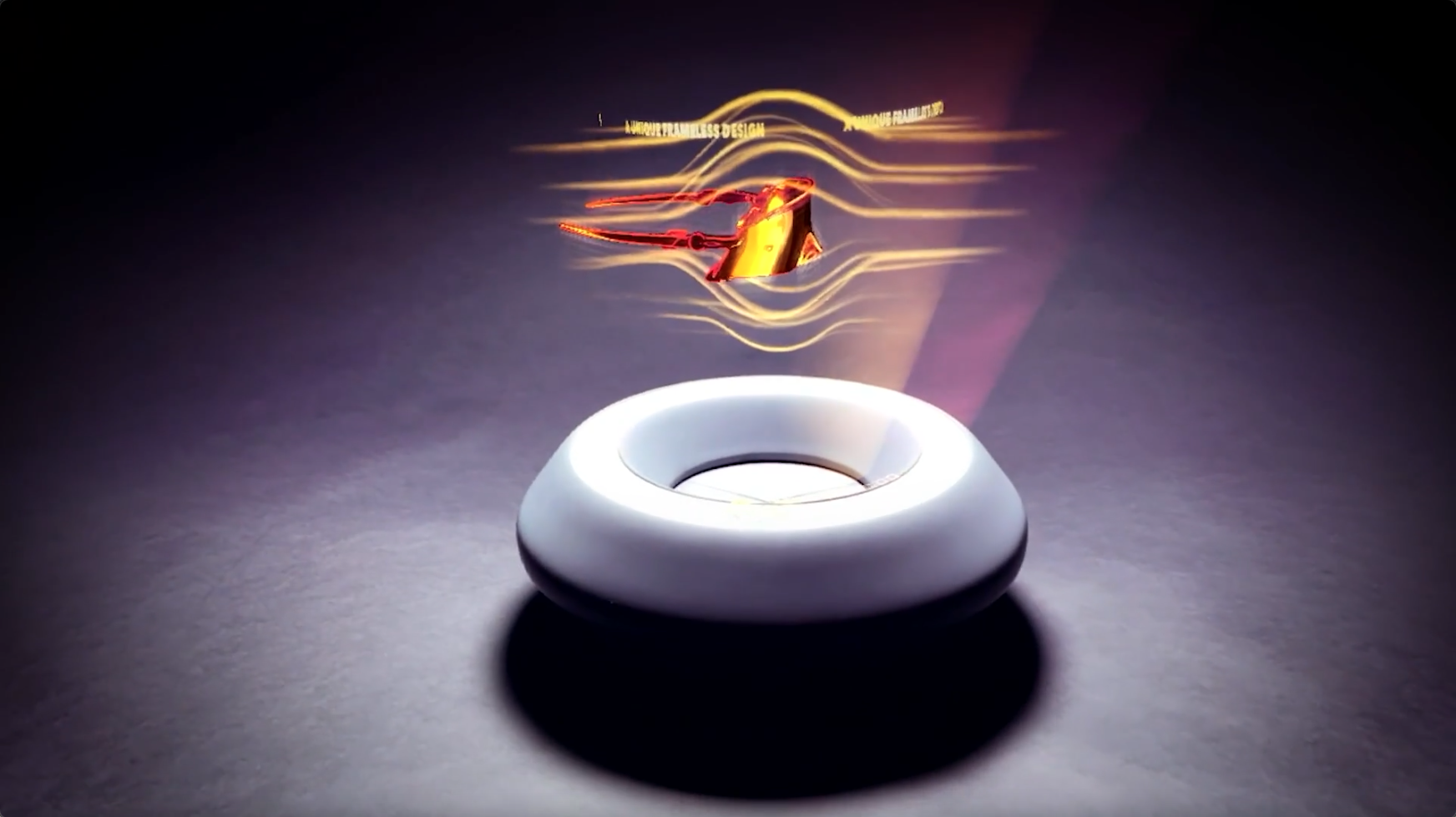 Dream no small dreams for they have no power to move the hearts of men. – Goethe