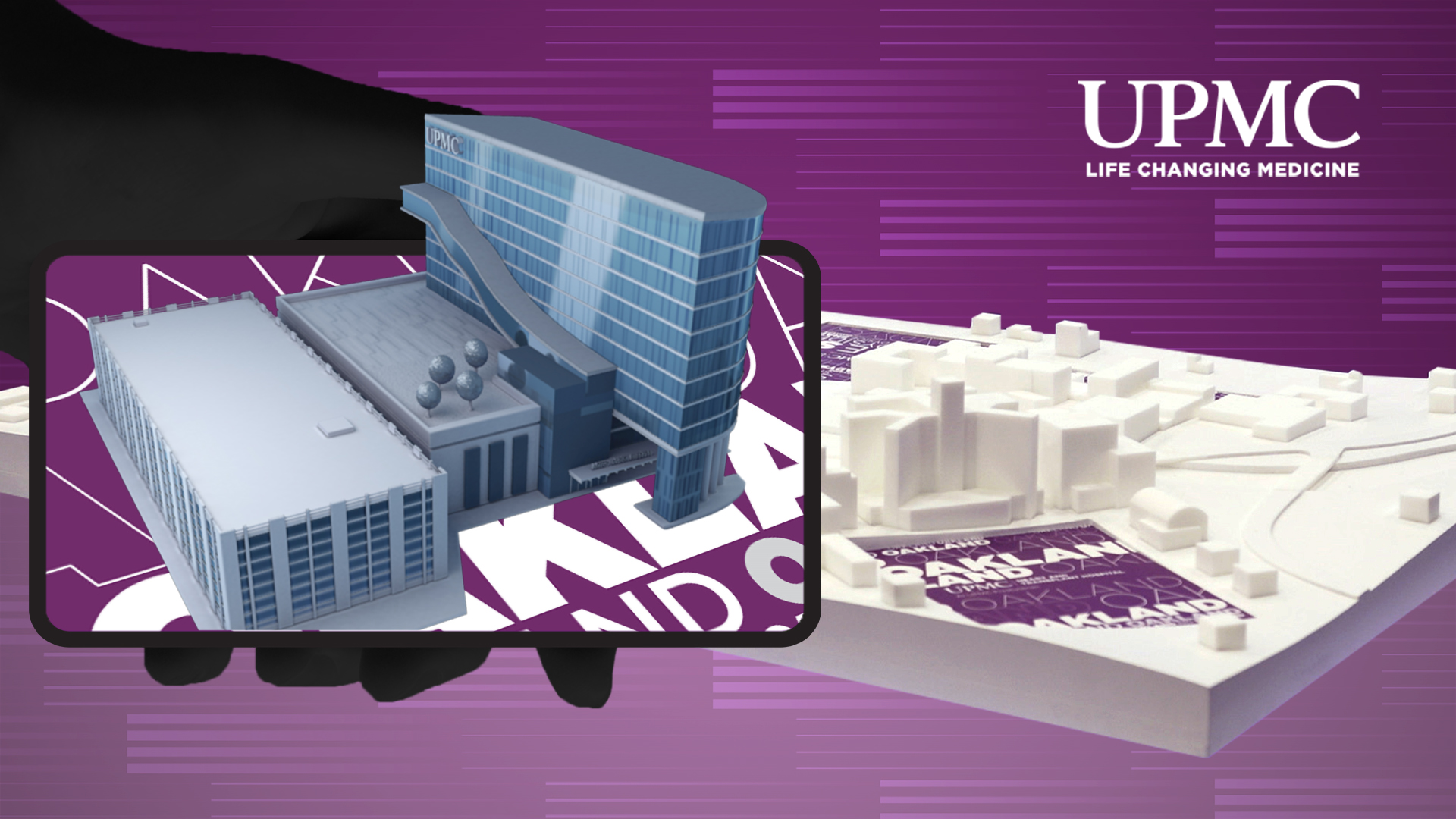 UPMC AR
The Future of Healthcare
Client: UPMC
Agency: Smith Brothers
We developed an augmented reality app and a comprehensive set of augmented reality experiences to showcase the investments UPMC is making in the future of healthcare.
Virtual 3D renderings of state-of-the-art hospitals were embedded within a large-scale physical model, and were brought to life through the magic of AR. Booth panels were augmented to reveal video content tied to the future initiatives, and take-home postcards were augmented so that visitors could take the experience home with them.

The AR app was also developed for public release – we integrated AR functionality into the client's existing native iOS and Android apps so the experience was not limited to the trade show floor.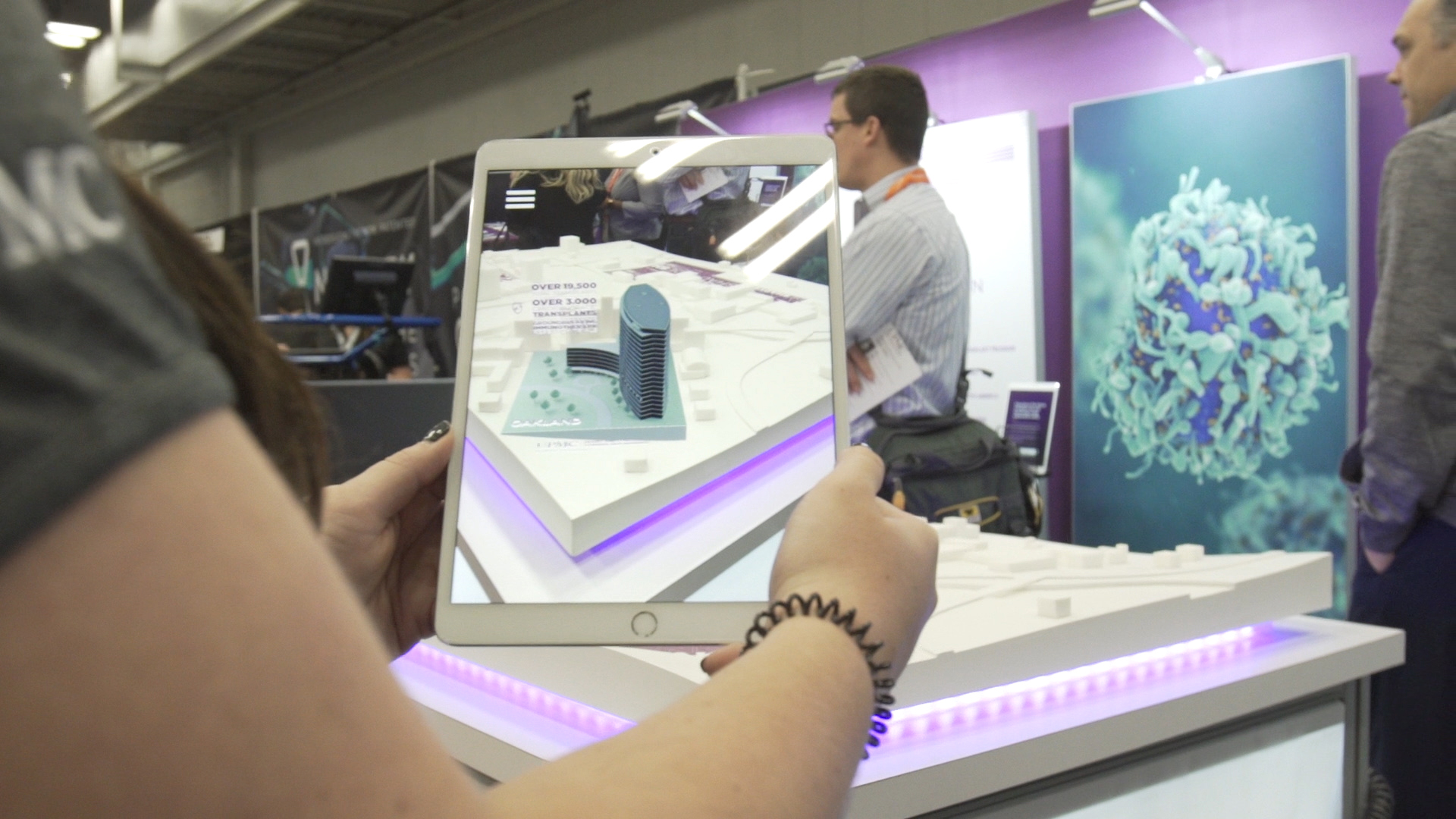 All that we see or seem Is but a dream within a dream. – Edgar Allan Poe